---
To run a successful business, it is extremely important to understand ones customers and know their behavior. We have collected information through surveys reaching thousands of bridal couples, collecting information about your target group and prospective customers. Here are some facts you need to know about your target group:
51.653 weddings – The number of weddings in Sweden every year (statistics from 2015-2019).
Average age for the bridal couple is 33,9 for women and 36,3 år for men (statistik från 2019).
45% of all weddings happen in during the summer period of June-August
10.000 € – The average amount of money couples spend on their wedding. A lot of people spend even more money on their wedding day, and we can see a rising in the trend for a more exclusive wedding.
3.615.710 guests goes to weddins every year! The average number of guests is 70.
Target Group Behavior

There is a clear pattern in bridal couples behavior when it comes to shopping for the wedding day. Statistics show that it is a long process where the bride and groom spend a lot of time looking before they reach a decision. The decisions they make are some of the biggest in life and can be likened to buying a new car or home. The bride and groom want many different products to choose from before making their final choices. The decision process is long and it is important that you are visible to them throughout the process and we Bridal Magazine Group gives you this opportunity.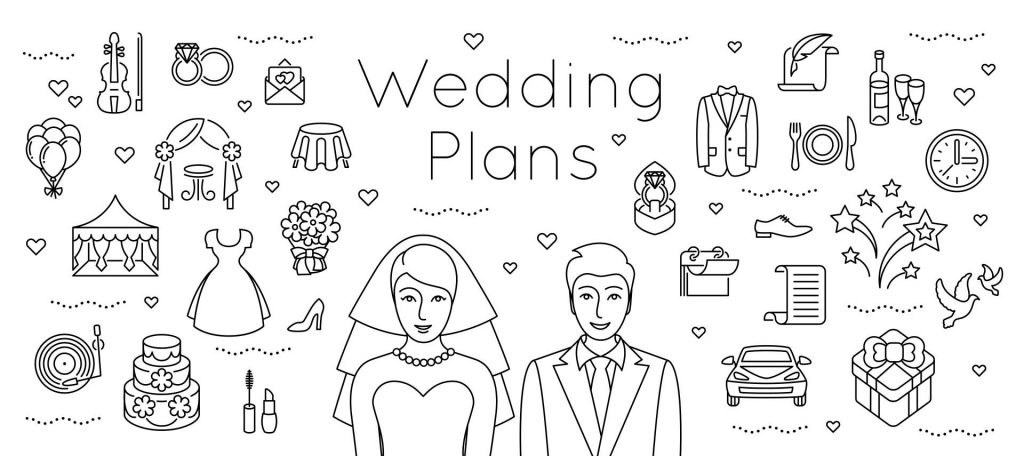 How to reach your Target Group

According to our surveys, each issue of Bröllopsmagasinet is read several times and on average by 4 readers. The magazine is used throughout the planning means that you are exposed more than once to both the bride and groom and others which puts you in a top-of-mind position.
When choosing Bridal Magazine Group as your marketing channel, you reach out to the bride and groom and their guests in an effective way. We make sure that you are visible on all the platforms on which today's bride and groom seek information before the wedding.
Our magazine has an impressive reach of 84,000 readers, our website is read by 16,500 visitors every month (41,000 page views) and through our newsletters and social media we reach your prospective customers directly in their mobile devices.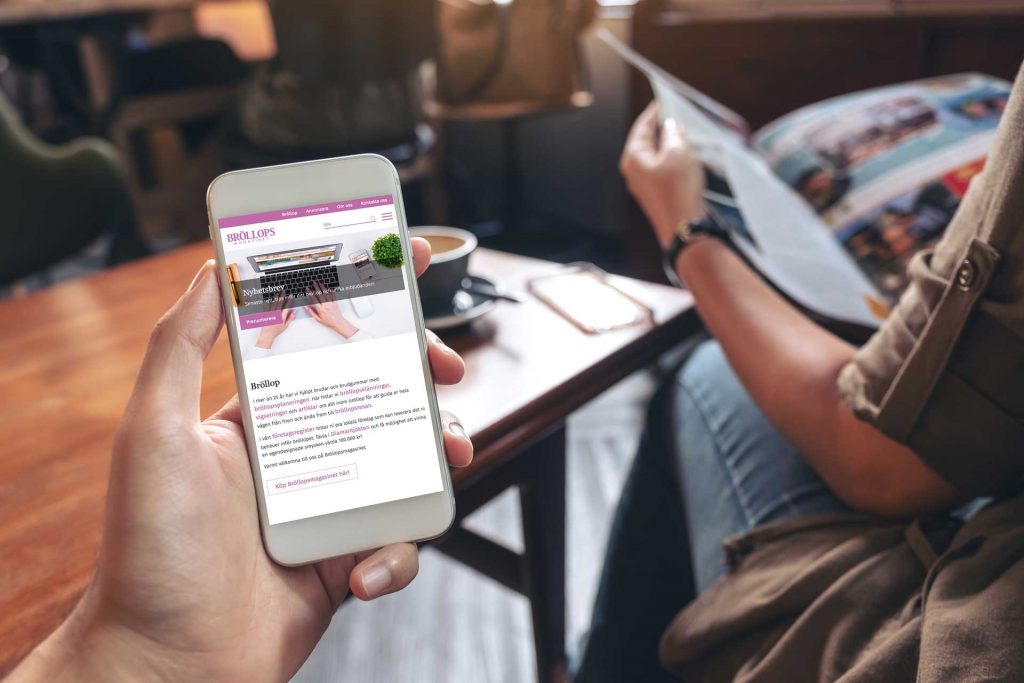 *Sources: scb.se, surveys through forms on brollopsmagasinet.se and Google Analytics.